Create your own Ghost blog & newsletter instantly
Launch a blog using Ghost v5 and start publishing posts and newsletters with zero setup today.
Use your own domain or one of ours, click below to get started.
The full publishing power of the Ghost platform
A Ghost blog hosted with Midnight comes with all the same features as Ghost hosted anywhere else (including members, newsletters & subscriptions), but it's completely pre-configured for you with no installation needed.
Secure & Up to Date Managed Ghost Hosting
We take care of the server maintenence, monitoring and security updates so you don't have to. Your site is also automatically updated with the latest Ghost versions as they are released.
Hosted on super-fast enterprise servers
Midnight hosts your website on servers containing only enterprise-grade solid state disk (SSD) technology and best-in-class network connectivity for the ulimate blog load speed performance.


Use your domain & automatic SSL certificate
All blogs automatically come with an SSL/TLS certificate for secure HTTPS browsing. Bring your own domain to replace our free subdomain and we will set it up for free.
Automated Blog Backups Taken Every Day
Never worry about loosing your content, all our blogs are automatically backed up daily to additional network storage. Any data on your blog is also owned by you, no sneaky terms here.
Totally Awesome Support by Chat & Email
When your Ghost blog is hosted by Midnight there is no need to worry about any technical stuff. We setup everything and provide support for the life of your plan. Got a question or a problem just ask.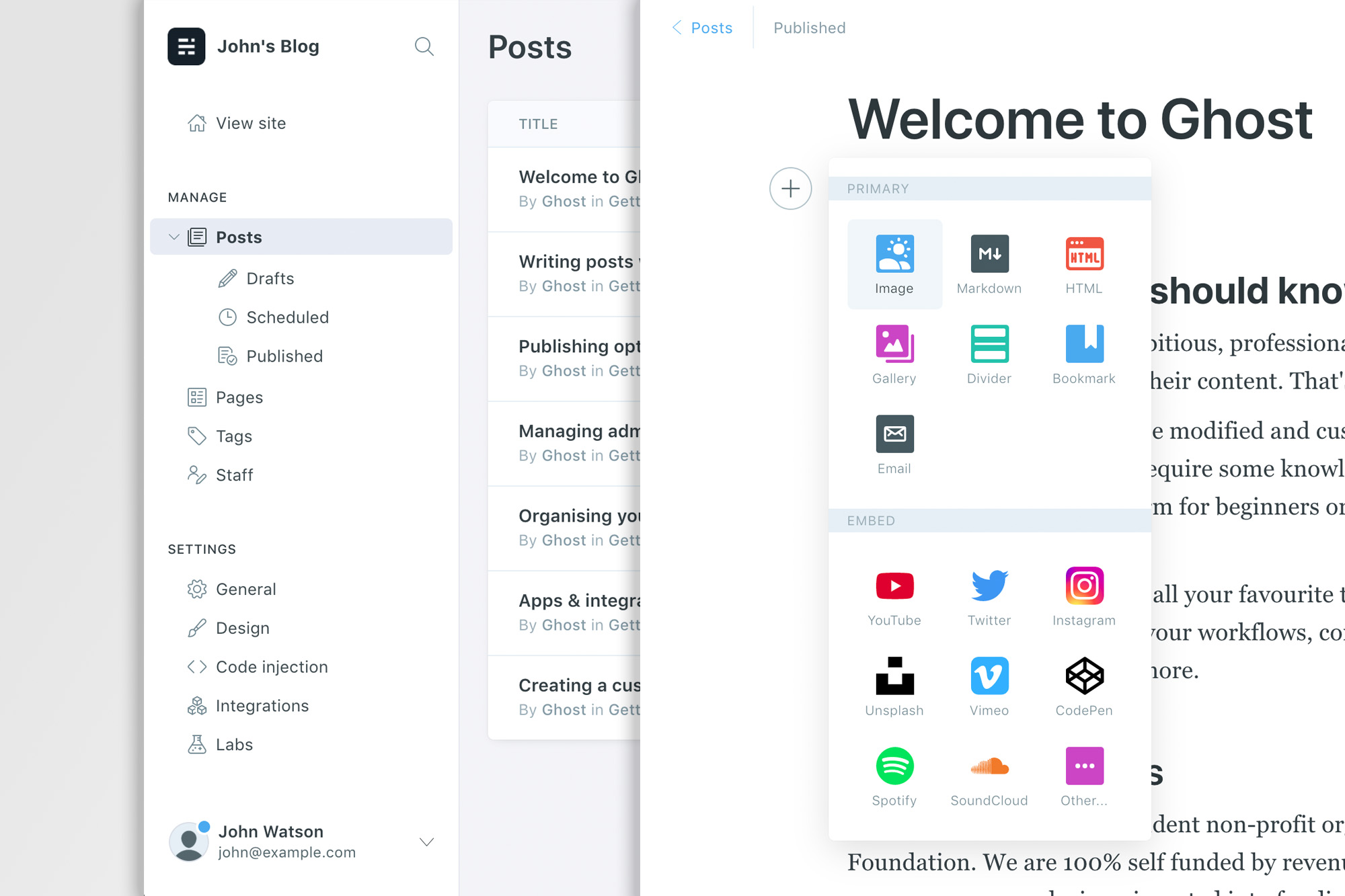 Get started using the Ghost blog platform
Ghost is an awesome blogging platform that makes it easy to write and manage posts, upload photos, embed video, tweets, podcasts music and more. You can even sign up members to your blog, create email newsletters and generate revenue with premium content using built-in paid subscription support.
See Features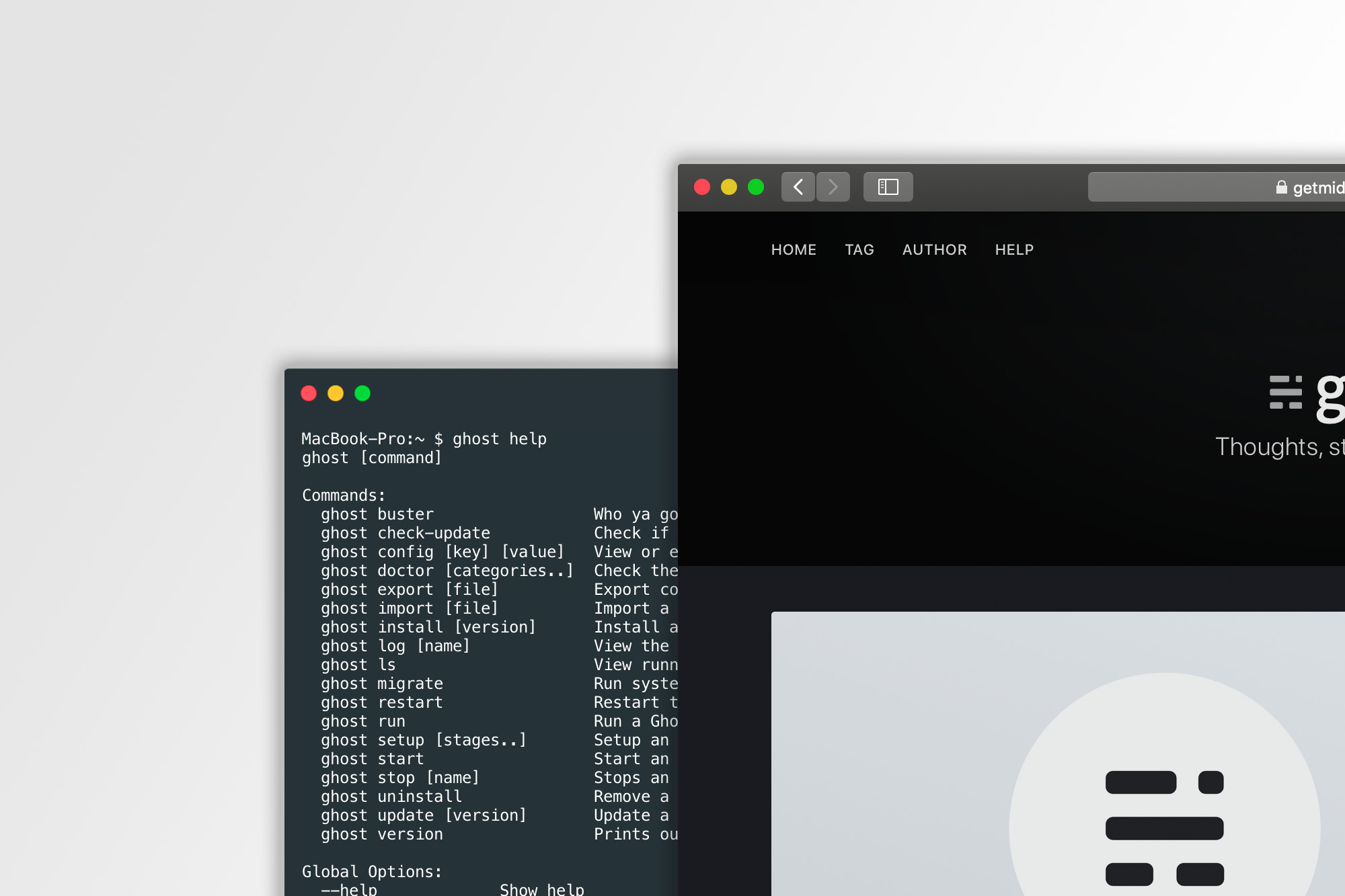 Ghost +
Midnight =
Getting started with Ghost can be complicated or expensive. Midnight allows you to get started with Ghost in seconds, while remaining affordable. We manage all the installation, hosting, emails, security, backups and more so you don't have to.
See Pricing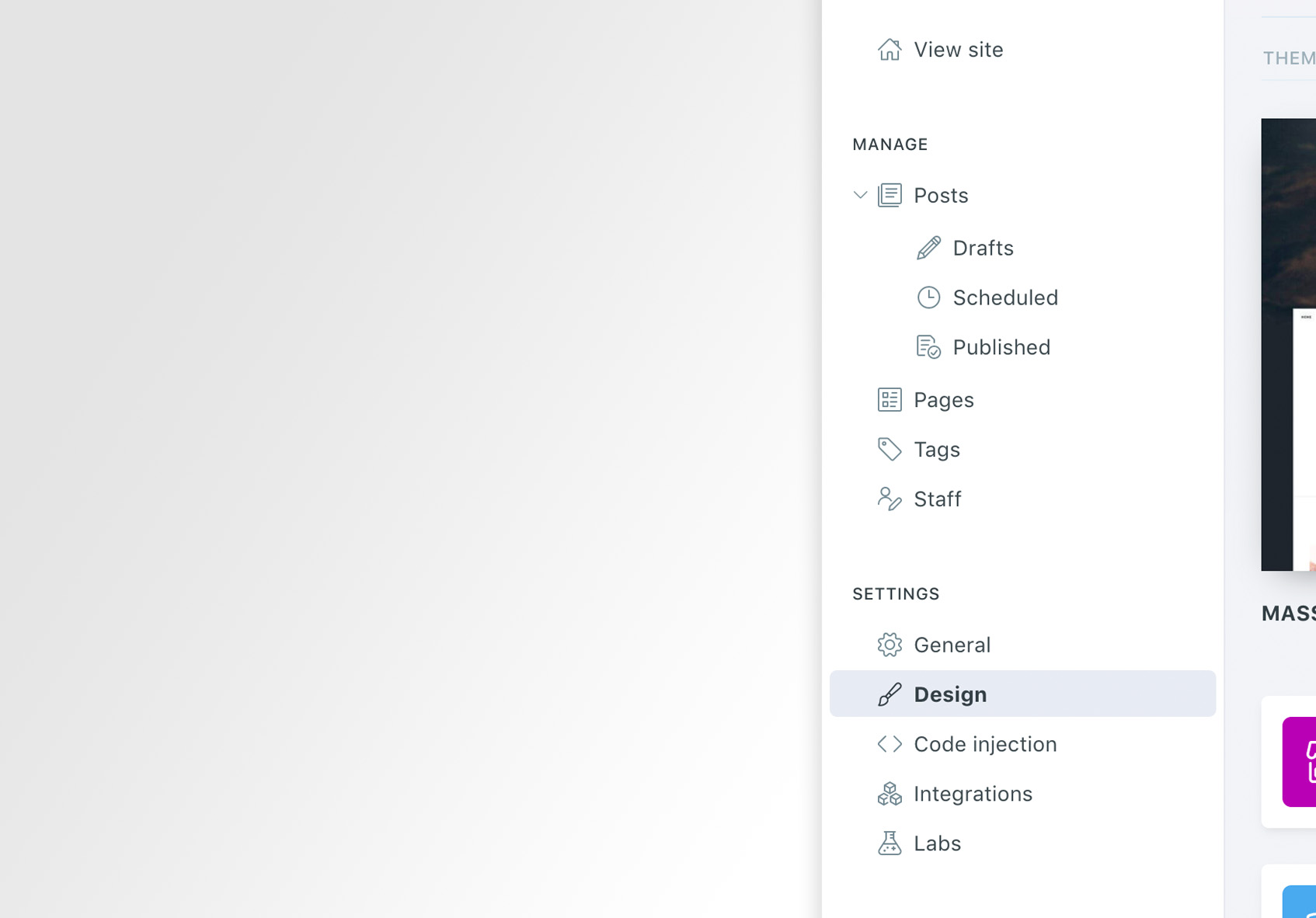 What our users have to say...
Thanks a lot for your swift support! Ghost really is fast and the best thing is every setting is just exactly where it's supposed to be! I wonder how I could ever use something so slow and sluggish as Wordpress compared to this...
@ATMOS_BLACK
Midnight Customer
Discover using a Ghost blog hosted with Midnight
Learn more about our features and tell your story with a Ghost blog
SEE ALL FEATURES